Bulgaria
It's repeatedly been noted that the rationality behind Bulgarian political players' moves is incomprehensible to the outside observer. This quick guide tries to address the main sources of confusion, by addressing the key questions and highlighting the Bulgarian specifics.
The Region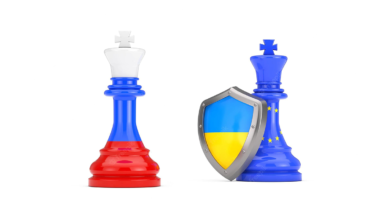 Ukraine is on the way to winning the war. But it must bear in mind constantly that it needs also to win the peace. That means securing the earliest possible transition of power in the Kremlin, as the best guarantee of long-term peace and security on Ukraine's eastern borders.
The World
Georgi Antonov As Russian president Vladimir Putin tries to make up for his army's underperformance by terror and brutality on
Analyses & Alternatives
Russia has unveiled a new weapon to be used in its propaganda and hybrid warfare efforts: the International Russophile Movement.